More than 4,000 students each year learn where their food comes from and why it matters through The HEAL Project's educational programs.
Our hands-on outdoor learning inspires kids' natural curiosity and cultivates environmental awareness in the next generation. The HEAL Project offers lessons on health, environment and agriculture at school sites, in the classroom and at the San Mateo County School Farm. We enhance Next Generation Science Standards (NGSS) and Common Core State Standards in our high impact programs for environmental literacy and nutrition education.
We envision a world where everyone understands the connection between our food, our health, and our environment.
Theory of Change
The HEAL Project's Theory of Change describes our philosophy and defines the long-term impact of our work, providing a blueprint for the changes that occur through our programs. THP's Theory of Change was developed in 2018 and finalized in 2019 thanks to generous funding from the Sand Hill Foundation.
Our Education Philosophy
At The HEAL Project, we believe that agriculture-based education is a valuable tool to help students connect with their place in the environment. All participants in our farm and garden programs see science, art, and math concepts come alive through interactive activities. Student participants are encouraged to find wonder in nature and to nurture that wonder beyond their time with us. By promoting students' self-sufficiency and skill-building, we hope to foster students' connection between food, health and the environment in order to grow the next generation of environmentalists, scientists, sustainable farmers, and change-makers.
All program participants have the opportunity to "dig their hands in" and contribute to the well-being of the soil, plants, and animals on and around the farm and gardens. Our teaching practices encourage students to make connections between the health of our local environment and their own health. We do this by demonstrating how food is grown and how we then use that food to feed ourselves.
Though available to all grades, our biggest impact is via programs for elementary-aged students at the San Mateo County School Farm. We strive to be culturally relevant, age-appropriate, accessible, and fun. We offer programming to all students in San Mateo County through free or low-cost farm field trips.
Our educational philosophy encourages wonder and builds connections between the student, the natural world and the food system.
Our Farming Philosophy
At the San Mateo County School Farm, The HEAL Project strives for sustainable farming practices that reflect our desire for farms to be community hubs, wildlife habitat, and vibrant sources of food and fiber for the local community.
What this looks like in terms of cultivation practices is:
NO BIOCIDES: ie pesticide, herbicide, fungicide. To protect the health of residents, visitors and customers and fulfill our goal of creating habitat for critters of all sizes, we pledge not to use chemicals that kill, harm, or repel living things. Instead of a "pest-negative" approach to pest management, we take a "plant-positive" approach. This means that we take care to create healthy soil so we have vigorous crops, and choose appropriate species, cultivars, and seasons to plant.

MAINTAINING SOIL COVER: Soil is the heart of our farm. We aim to keep growing plants and/or mulch on as much of our soil as possible at all times in order to feed the soil food web and help our soil store carbon and stay healthy.

MINIMIZE SOIL DISTURBANCE: Similar to the above cultivation practice, we seek to avoid mechanical disturbance of the soil to the greatest extent possible. This means reducing our reliance on plowing and rototilling soil in the interest of building soil organic matter, all while reducing our diesel usage.

FARMS AS WHOLE ECOSYSTEMS: Different areas on our farm perform different ecological functions and support each other. For example, perennial crops, annual row crops, rainwater catchment, bioswale, and pollinator areas all enhance the function of each other.
Our farming philosophy encourages natural systems to do what they are designed to do with minimal inputs and sequester carbon to help reverse the effects of climate change.
What We've Achieved
Over ten years ago The HEAL Project was created with the mission of teaching students to make healthy choices for themselves and their world. We started with the garden at Hatch Elementary and have since grown into something more far reaching and impactful. Here are a few accomplishments we are most proud of over the past decade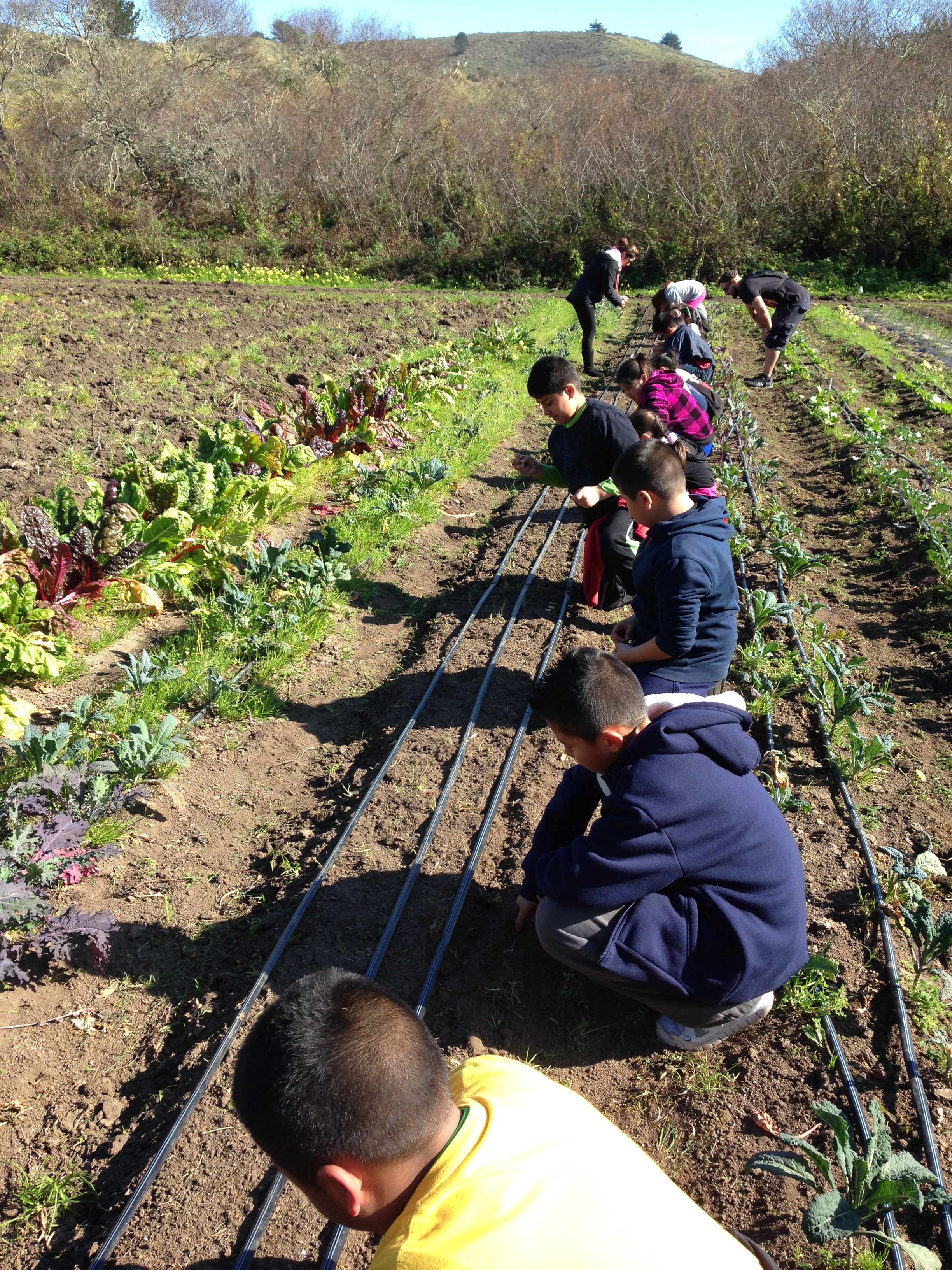 Started the San Mateo School Farm in 2010, a 2-acre educational farm that provides hands on learning opportunities to students across San Mateo County, regardless of income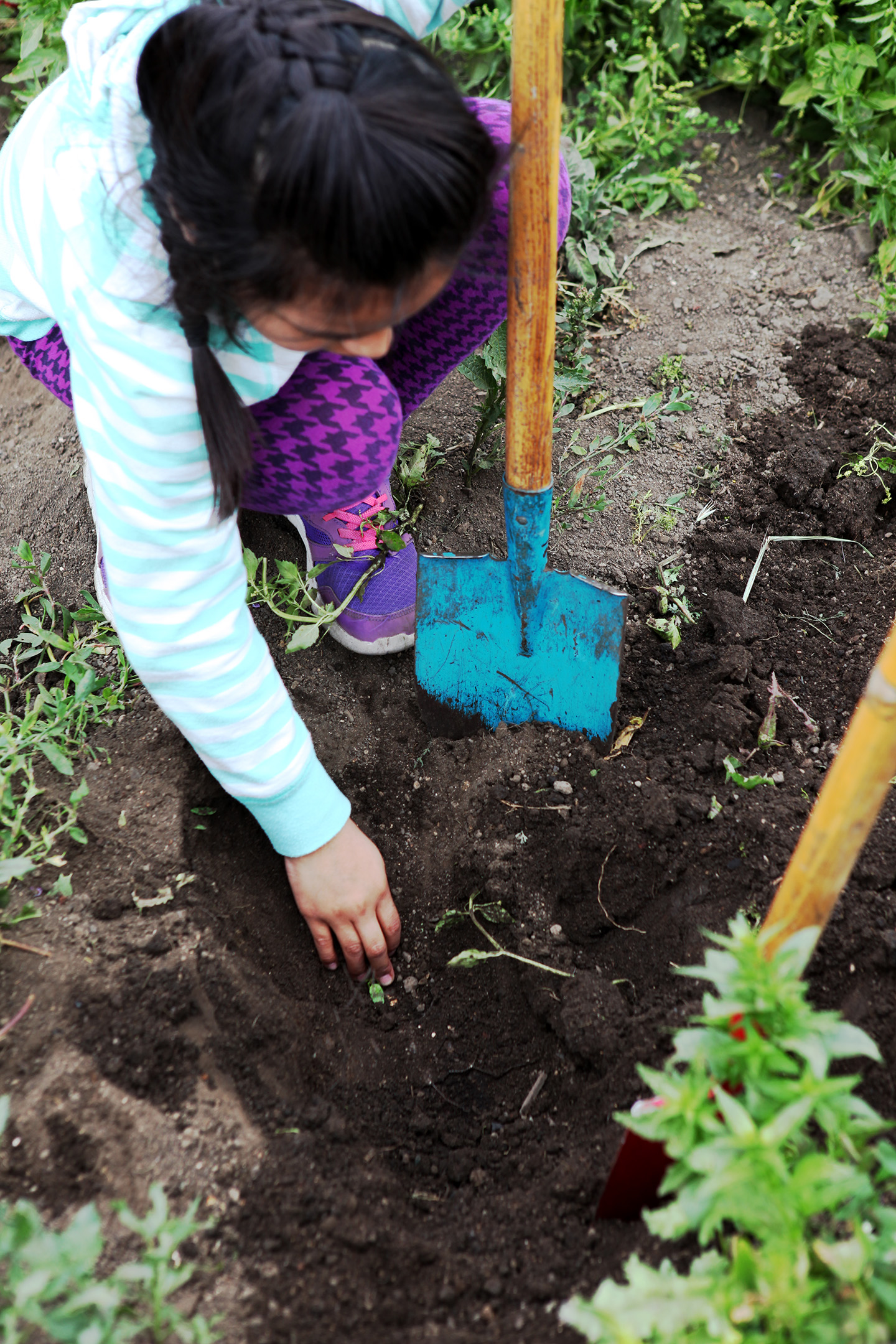 After participating in THP programming 79% of students reported they enjoy trying new fruits and vegetables
Taught and graduated 1,414 2nd/3rd grade students in our Intensive Garden Program at Coastside Schools
Provided nearly 12,000 students the opportunity to learn firsthand where their food comes from and why it matters through our farm field trip program at SMC Farm
Do you think every child deserves a meaningful experience in the garden?
Your $10 donation will help us purchase seeds for students to grow in the garden. Please consider donating today and bring food education to life for the next generation.